Combined outdoor grille Ø160 mm / RAL: 9005 (black)
The combined air intake/exhaust grilles are made of galvanized steel plate, which are then coated with powder. The combined grille can be used as a fresh air intake/exhaust in places where an exhaust grille above the roof is not possible and the outlet on the external wall is not obstructive. They are designed so that the fresh air intake and exhaust are well separated and there is no air mixing.
By turning it 180 °, it can be used in both right and left versions.
The grilles are available in two colors: RAL 9005 (black) and RAL 9010 (white).
 
The combined grille can be easily installed by removing the front part (Pic.1) and attaching the rear part to the wall with 4 screws (Pic.2) Use a seal between the combined grille and the wall to prevent water from entering the building.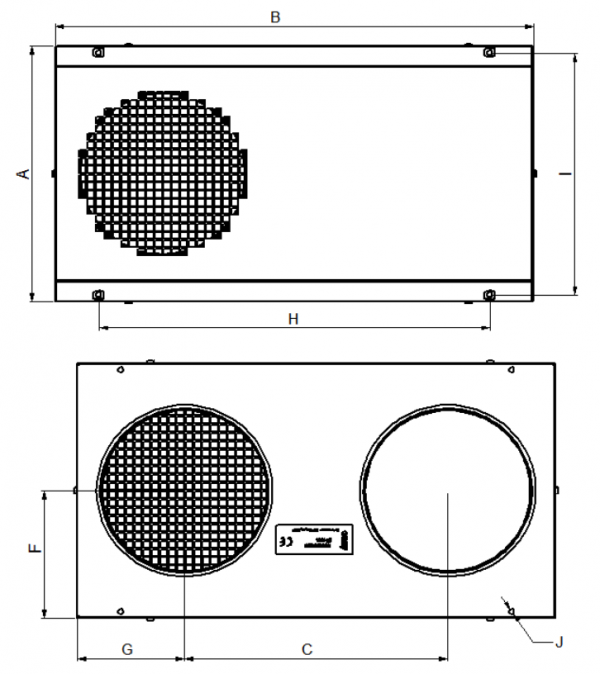 Size

 

Ø 125

 

228

523

250

125

98

114

137

380

212

Ø

6

Ø 160

 

228

523

250

160

98

114

137

380

212

Ø

6

Ø 200

 

308

643

310

200

98

154

166

460

292

Ø

6