Mounting clamps (10 pcs.)
PE-FLEX® mounting brackets Ø75 mm are used for installation of flexible air ducts under the ceiling or on the walls, facilitating and accelerating the construction of the ventilation system.
The clamps have mounting holes through which they are fastened to the required surface with screws and dowels (screws and dowels are not included). The clamps can be connected in series with a special groove on the side (several dozen fasteners can be connected in parallel).
Thanks to the specially designed clamps for the ventilation duct mounting, installing them in the places provided in advance - all the installation of the air duct system can be done by one person!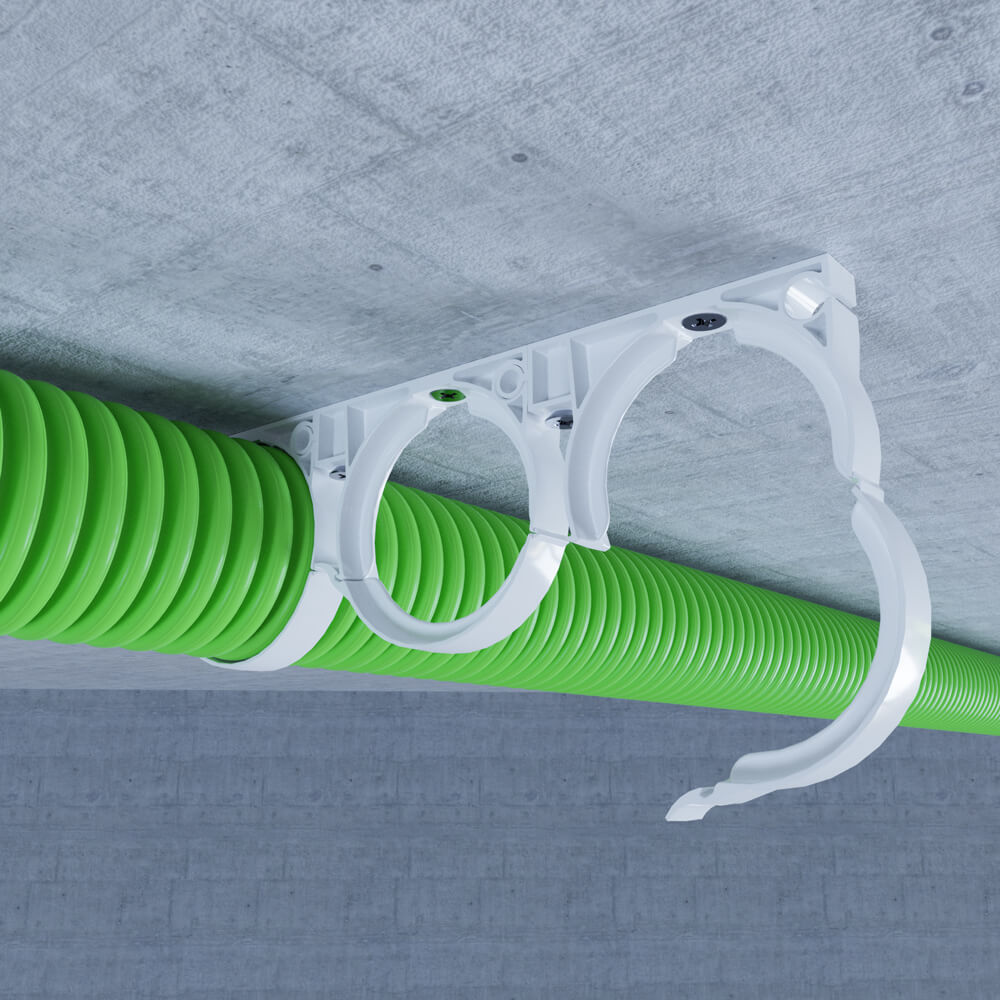 Application:
 for 
fixing flexible air duct 
Ø 75 mm