Recuperator FLEXIT Nordic S4 / vertical
FLEXIT NORDIC S4 – with built-in electric heater 0.8kW, integrated WiFi module for control through the FLEXIT GO application
---
FLEXIT has been the market leader in residential ventilation in Sweden for more than 40 years! With innovative solutions, FLEXIT aims to make homes smarter and more environmentally friendly, which is a significant contribution to green thinking. Products are constantly being developed to make them even more economical and energy efficient. FLEXIT Nordic ventilation equipment is suitable for apartments, private houses and small commercial areas.
ENERGY EFFICIENCY IN ALL SEASONS
The FLEXIT Nordic S-series recuperation units are designed to be energy efficient in the harsh climate of the Nordic countries. The EC type fans used in the equipment are very efficient, they have a very low SFP (Specific Fan Power), as a result of which they consume little electricity for air transportation. The fan unit has a high-efficiency rotary heat exchanger, the heat recovery efficiency of which can reach up to 85%, ensuring optimal ventilation at home with the lowest possible energy costs.
The ventilation equipment has a quiet operation and the noise level, which is discharged into the air ducts and to the environment is very low!
The S-Series can be mounted vertically on the wall or on the floor or suspended from the ceiling. Installation of equipment is allowed in both warm and cold rooms, such as the attic. 
Thanks to the modern Scandinavian design, the equipment is easy to install and will fit perfectly into any interior!
All FLEXIT ventilation units are Eurovent certified. This means that they have been tested by an independent laboratory, which confirms all the technical data indicated in the ventilation equipment. This certificate provides an additional guarantee that the data presented is accurate and will be realized during the operation of the equipment.

---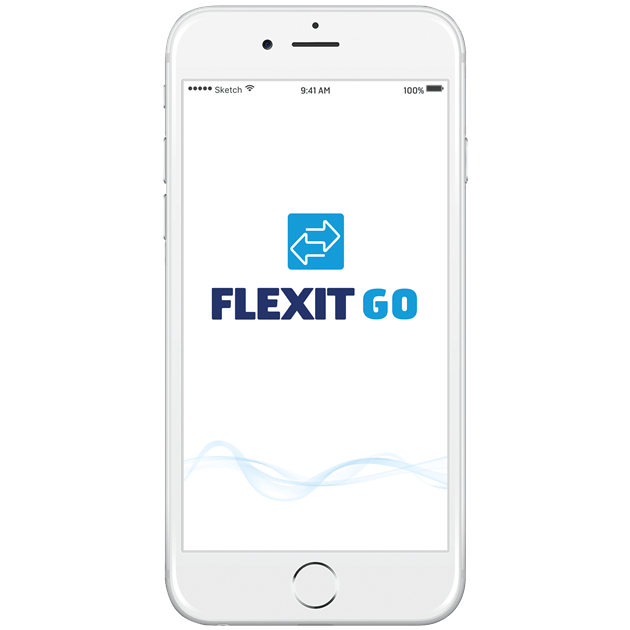 By default, all Nordic series units are equipped with the FLEXIT GO remote control system. FLEXIT GO provides remote control from your mobile phone or tablet. The user can check the noise level, the need for maintenance, set the desired temperature, select the ventilation speed or receive information on filter replacement. With all the features available in the app, you don't need other control panels. No matter where you are, the machine is controlled via the FLEXIT GO application. Given that we always have a phone with us, it provides the most flexibility at home or abroad.
---
STANDART EQUIPMENT INCLUDES:
EC fans

Rotary regenerator with efficiency up to 83%

Built-in electric heater

(0,8 kW)

F7 filters inlet and outlet

Integrated WI-FI module for control via smart devices

Outlet for connecting a kitchen hood 

(

Ø125

 mm)
---
ADDITIONAL EQUIPMENT MAY BE EQUIPPED WITH:
SEE RELATED PRODUCTS BELOW!
---
TECHNICAL DATA:
| | |
| --- | --- |
| Manufacturer: | FLEXIT |
| Country of origin: | Sweden |
| Sizes (Height x Width x Length): | 727 x 753 x 610 mm |
| Heat exchanger type: | Rotary |
| MAX air flow: | 470 m3/h |
| Heat recovery efficiency: | 83% |
| Noise level: | 42 dB (A) |
| Filter class: | F7 |
| Connection diameter: | Ø160 mm |
| Electric heater: | 800 W |
| Power supply type: | 230 V ~ 50Hz |
| Weight: | 62 kg |
| Energy efficiency class: | A |
---