Noise retardant/air flow regulator Ø125 mm
PE-FLEX® air flow regulator - the muffler is designed for use in round ventilation ducts and is installed immediately before the diffuser. It can be used in both supply and exhaust ducts. It is used for smooth airflow control and noise reduction in ventilation systems. This is especially useful in situations where the airflow at a certain point is too high and the diffuser cannot be adjusted or makes a lot of noise.
 It consists of two foam discs:
PUR acoustic polyurethane foam with excellent sound-absorbing properties

Adjusting plate made of rigid polyethylene PE foam
The use of a PE foam plate protects the surface of the damping element against dirt and moisture absorption and allows convenient and even regulation of the air flow without the need to remove the damper from the ventilation duct.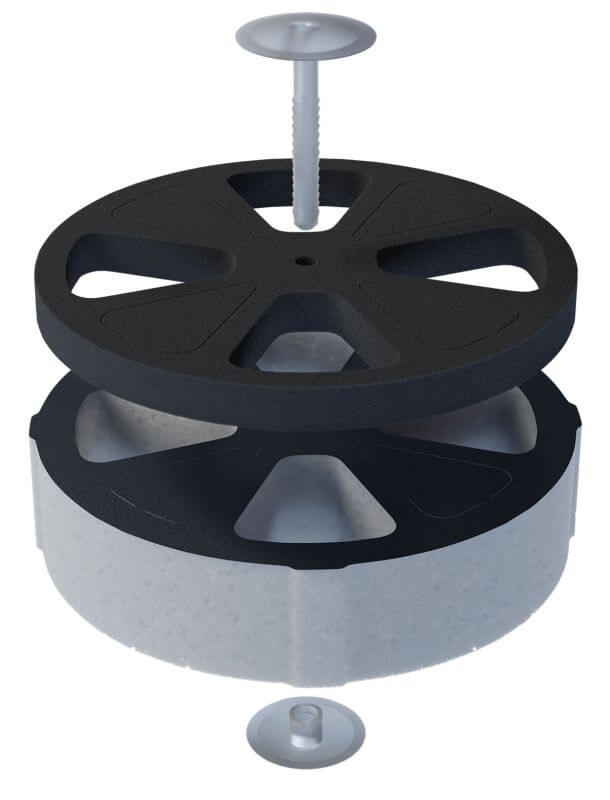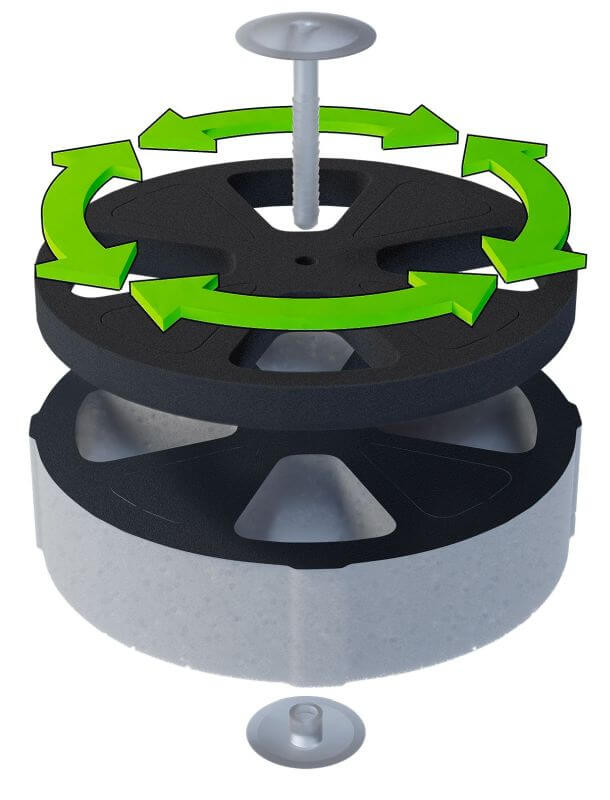 As a flow regulator
PE-FLEX elements are used for noise reduction and air flow regulation in ventilation systems. They are installed in the duct between the supply diffuser box and the supply / exhaust decorative diffuser. It is made of special plastic acoustic foam with very high cushioning properties.
As a muffler 
The PE-FLEX element is made of durable, flexible and acoustic foam with an open cell structure. The structure of the material and its optimal density provide excellent noise absorption.
The air flow is regulated in a simple and fast way - all you need to do is turn the lower ring to the right position, opening or closing the open oval cells. If you want to get maximum airflow, the damper is equipped with additional holes that can be easily removed by the user.
Benefits:
excellent acoustic properties

easy to assemble and adjust

high quality materials

installation sound insulation option